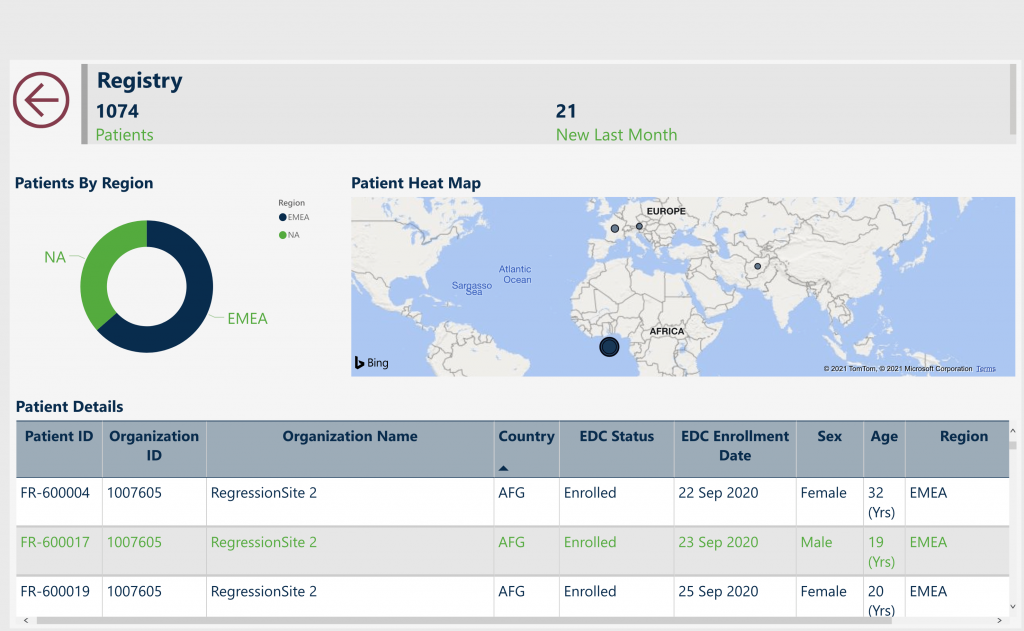 N of 1 Platform—improving both large-scale observational disease research and individual patient outcomes.
Key features include:
Integration of clinical and patient-reported data
Real-time, patient-centric architecture
Web-based, mobile-friendly portal
Integrates high quality, regulatory-compliant data sources via EDC and EMR
Transforms data into meaningful clinical research and outcomes reports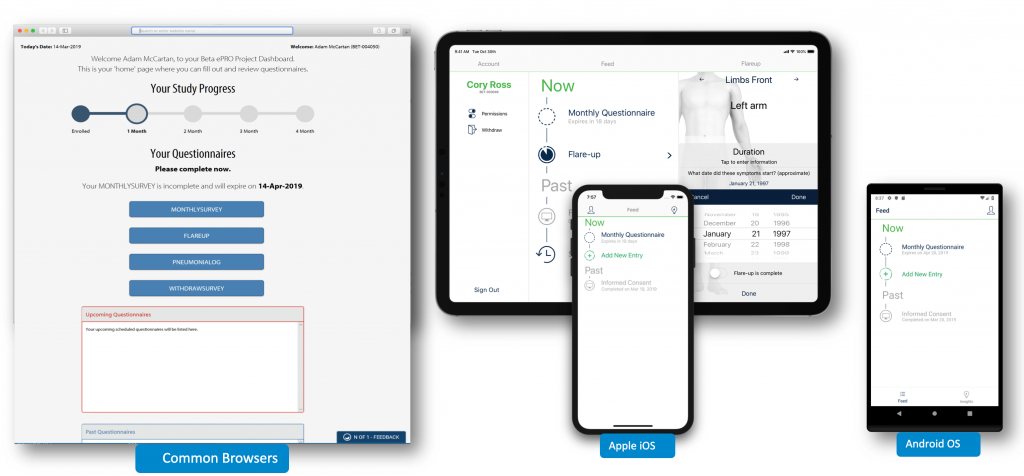 At its heart it is a real-time, patient-centric architecture including a web-based, mobile-friendly portal. N of 1 supports multiple form factors natively – whether you're accessing it on your computer, tablet, or phone.
N of 1 is focused on real-world research and designed for patient-level outcomes, so we customize and configure for many scenarios:
Chronic and rare diseases
Registries and real-world research
Electronic patient reported outcomes & surveys (ePRO)
Pay-for-value evidence reporting
Mobile health behavior change
N of 1 has grown to become a strategic business unit within Digital Infuzion. To learn more about N of 1 and our SaaS offering, contact the N of 1 Product Team.
Video transcript
Research teams choosing e-clinical technology have a problem. Regulatory teams watch out for patients by creating safety rules for developers. But the rules hinder design, making using the product difficult. The harder a product is to use, the less likely patients are to participate. It's tough to balance all those rules and still make a usable product. Sometimes it still seems easier to skip e-clinical technology altogether.
Not anymore!
N of 1 Health Research. The N of 1 platform is here to help. N of 1 has re-engineered the clinical research experience. Our web interface is simple and easy to use. N of 1 unifies data and empowers patients like never before.
The best insights come when no one's looking. That's why we capture real world data. Our mobile app is always in patients' hands. So patients can track symptoms as they happen. Record assessment videos of patients in your medical history. Touch ID biometrics keeps data secure.
We connect with your wearables. So you can capture patients data easily. This data comes together to provide researchers with Real World Evidence. Easily display collected metrics to discover new data insights.
And the best part? We're compliant with many regulations! GDPR, GCP, 21 CFR Part 11, and HIPAA. So why choose between regulatory compliance and patient engagement — when you can have both? Experience more accurate and faster data. It's a technology built for everyone.
N of 1 Health Research. Trademarked. The future of Health Research.