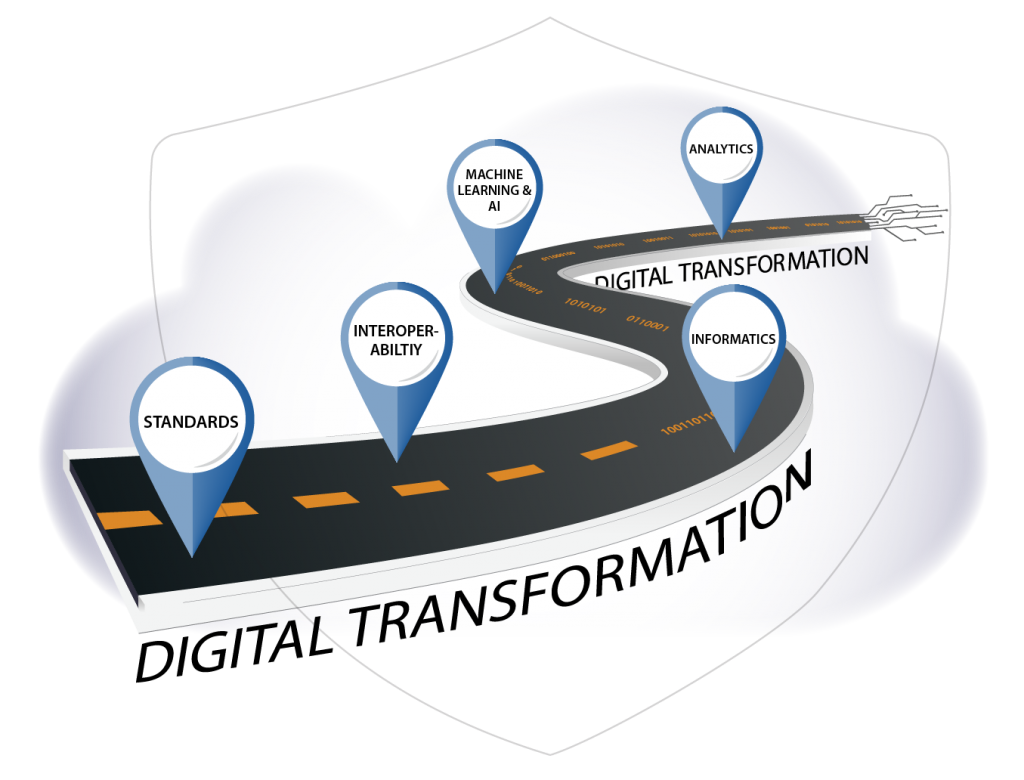 Shepherding our clients through digital transformations is our specialty. We offer more than just technical know-how. We're different in our corporate posture and how we approach and staff your project.
We prize long-term success over short-term profits. We got our start in healthcare, knowing patients were counting on us. And, 30 years' experience proved again and again that our clients' and employees' satisfaction—and our strength as a business—come from bringing about changes that clients need, not from counting dollars.
We learn your data needs, then solve the problem. Specifically, we design our teams to include:
Subject matter experts. We bring or develop expertise, immersing ourselves to understand clients' challenges.
Process engineers. Our technology solutions draw upon intimate knowledge of context and skillful adaptions to work- and dataflow.
Technical experts. We apply technology to solve problems.
Our posture and approach define us. They also define our client relationships. We serve not as hired labor, but as trusted partners. We pride ourselves on our authentic client relationships, honesty, creative thinking, and the quality of our work. Our first client is still our client after 20 years.
OUR LEADERSHIP PRINCIPLES