Overview
GeneBrain® is a software tool that models large volumes of complex data for monitoring, classification of samples, repository querying, biomarker identification and the refinement and validation of hypotheses. GeneBrain® sits atop your data pipeline, integrating data from multiple platforms. We developed it to make data analysis simple, intuitive, and visually appealing.
GeneBrain® has been successfully applied to:
Clinical studies, including vaccine efficacy,
Research data such as gene expression and proteomics,
Biosurveillance, and
The integration of data from multiple technology platforms.
GeneBrain® enhances this work through:
The ability to visualize data—enabling detection of outliers or lack of uniformity in enrolled patient populations
Identification of which data features or groupings of features out of thousands are predictive or characteristic
Integration of multiple data pipelines for effective, unified analysis
Query capability to find matching patterns whether actual or hypothetical
The ability to formulate and refine hypotheses about data in silico saving research costs
Putting data exploration into the hands of non-mathematicians to explore high dimensional data and full repositories for discovery, surveillance and hypothesis testing using visualization tools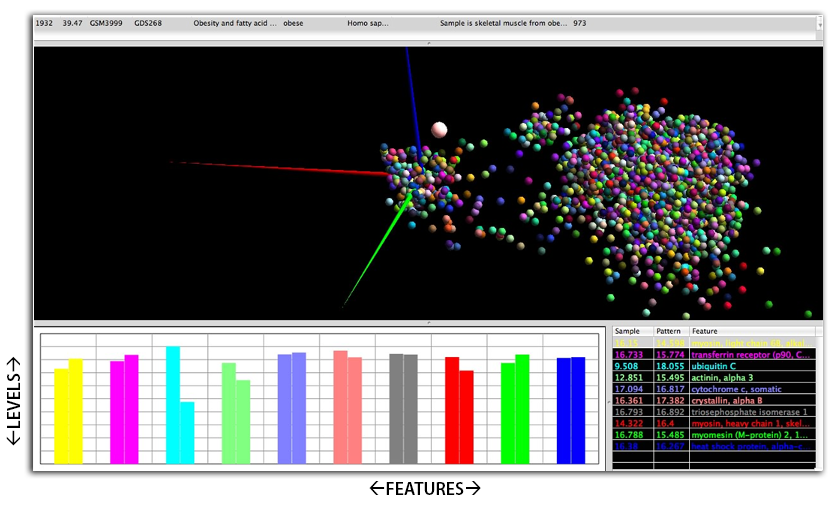 Find similar patients within an entire repository; make comparisons of their relevant data features with a single click.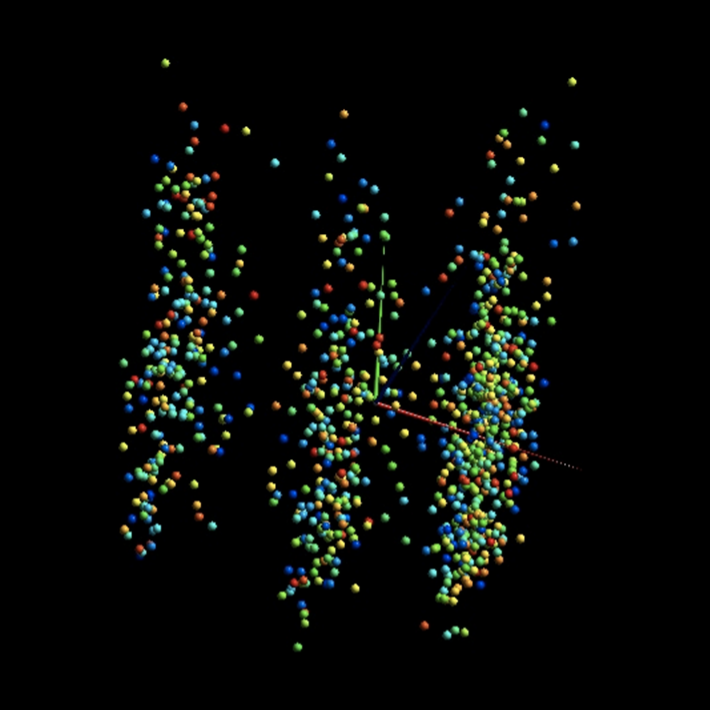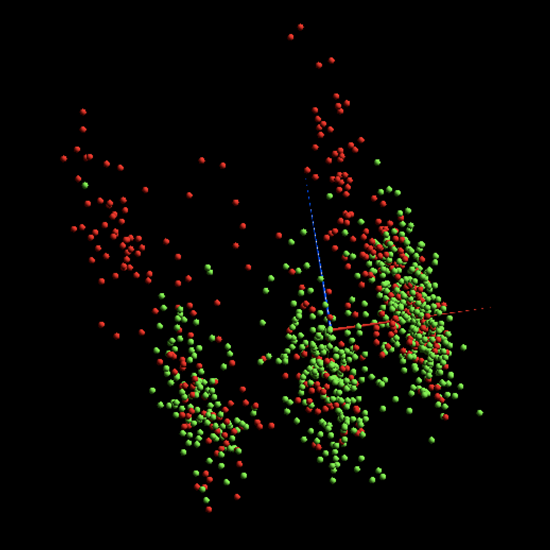 Obtain understanding of groupings and non-uniformity of SNP distribution in an enrolled patient population by visual inspection.